Natalie Ewert
Nat is an ecclectic, multi-talented artist living in California. Her jewelry creations are especially fantastical, whimsical, and reminiscent of fairy tales.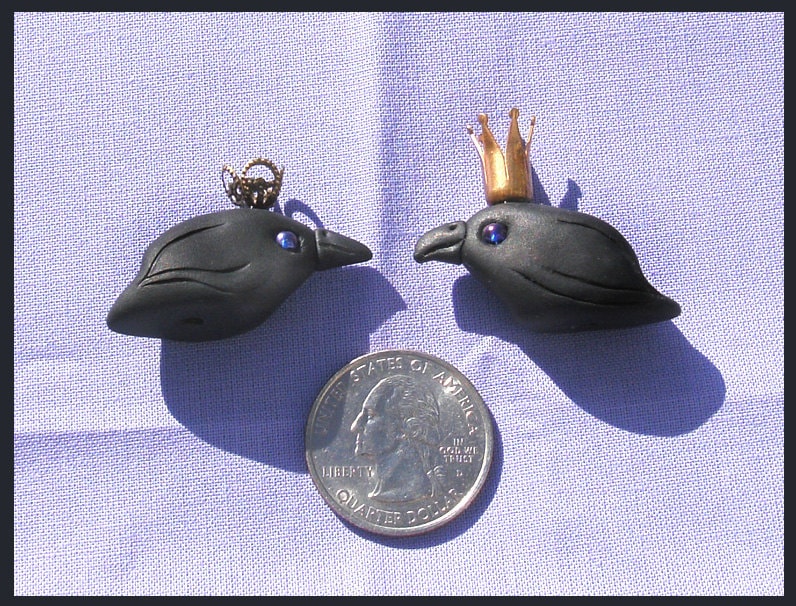 His and her majesty, the Queen and King of the Ravens. These beads made of clay are waiting for someone to take them home and tell their story.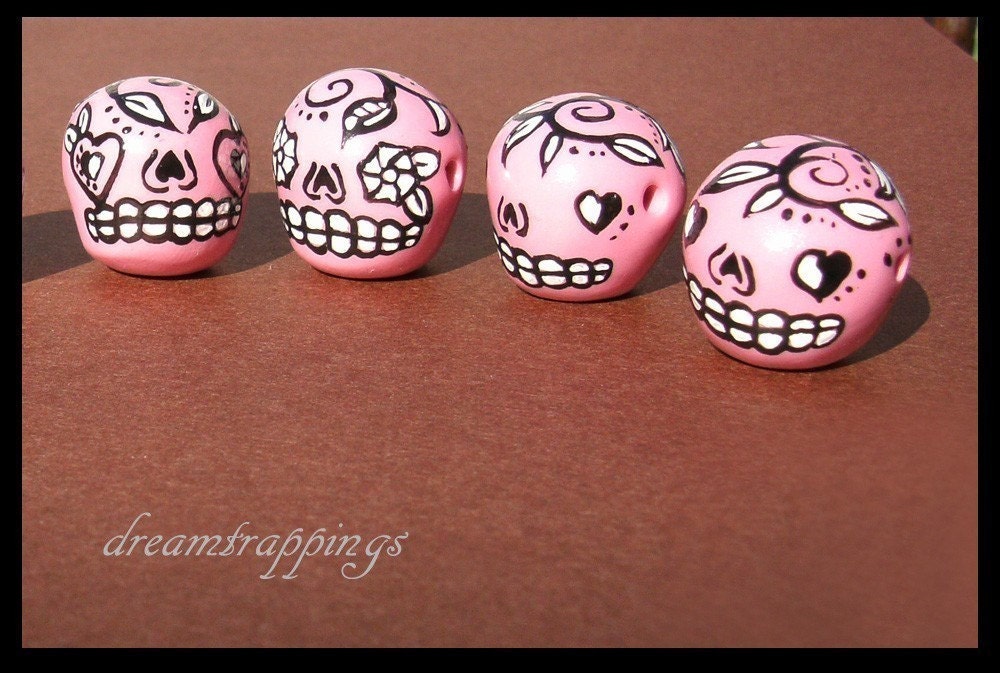 Talking skulls figure into a lot of folklore. The skeleton guard from
The Last Unicorn
comes to mind. These ones are especially whimsical with their flowered features and pink hue. Can't you see them stacked all in a row on the wall of magic garden or enchanted castle?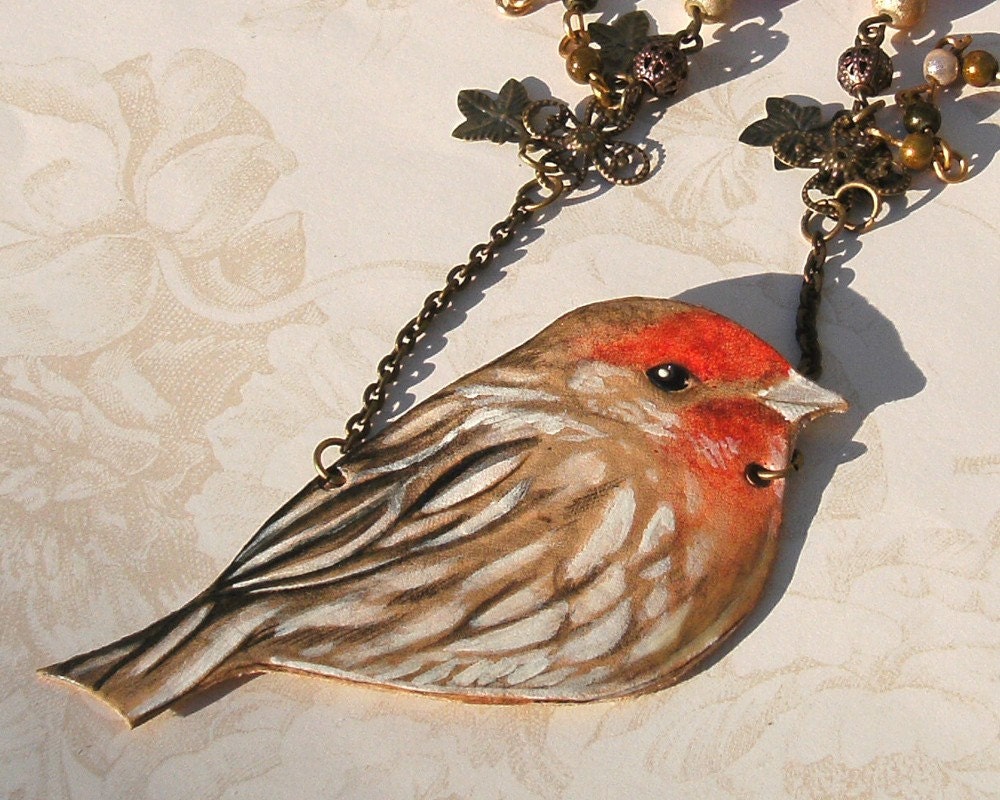 My favorite: every fairy tale dame needs a winged helper. In fairy tales and folklore, birds as messengers and magical agents abound.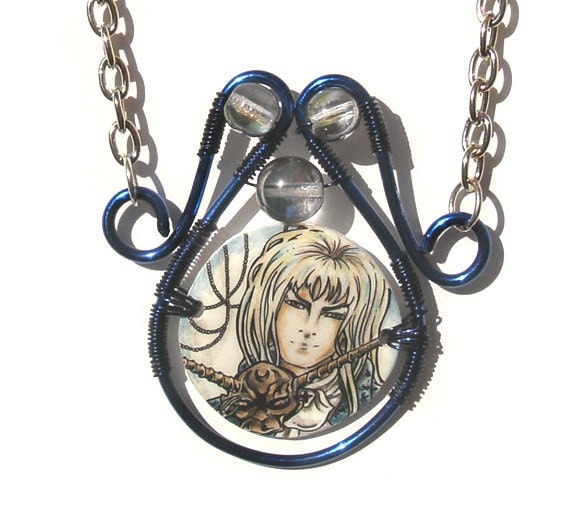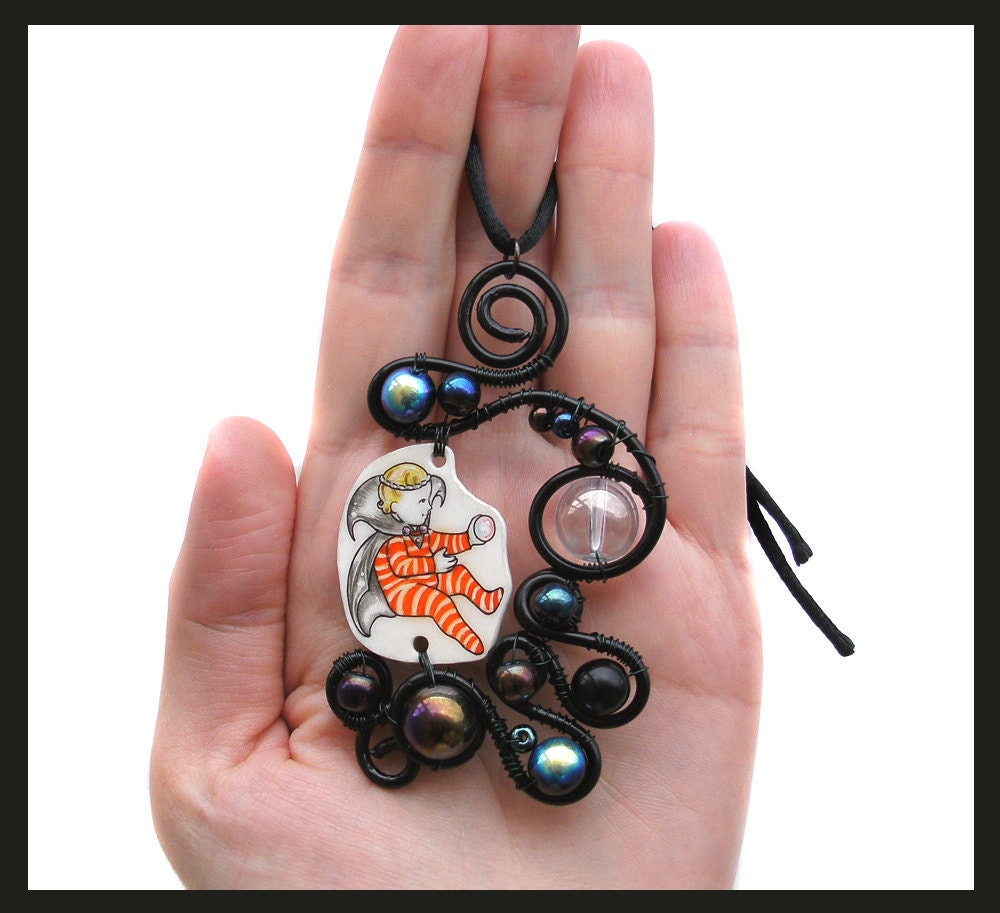 Finally, everyone loves quintessential fairy tale fantasy
The Labyrinth
.
Find even more inspiring pieces on her Etsy store,
Dreamtrappings
(don't you love that name?).